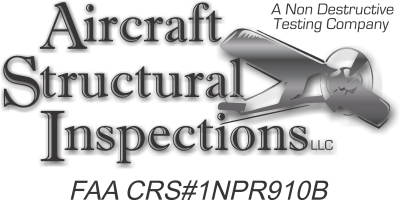 A Non Destructive Testing Company
FAA CERTIFICATED REPAIR STATION #1NPR910B
Aircraft Structural Inspections is a non destructive testing company that is an FAA repair station that also participates in an FAA anti-drug and alcohol misuse prevention program. Our focus is in the aviation and aerospace industries.
We provide NDT inspections & services in these methods:
Penetrant PT
Magetic Particle MT
Eddy Current ET
Ultra Sonic UT
X-Ray RT
Pitot Static & Transponder,
RVSM, IFR, VFR Inspection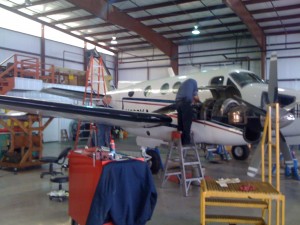 We can also provide training, and certification in those methods as well as training that maybe required by the FAA for a part 145 Training Program …Some of the areas we specialize in are Hawker Beech King Air SIRM wing spar inspections, Cessna SID NDT inspections, Thrush AMOC wing SPAR, FAA - AD and SB NDT inspections. We also provide inspections & services for Air Carrier 121 , 135 Operators, and 145 Repair Stations.  Thanks again from Aircraft Structural Inspections, your non destructive testing company.
See list of NDT Inspections for aircraft, specific inspections, manufacturers, authorized NDT inspections as well as a list by method and aircraft of inspections we provide
For more information about special inspections or price and availability please contact us.
The Map Markers show our Tenative Schedule. Click on the Markers for more info. Keep in mind all of these Markers are for our Tenative Schedule and are subject to change.

Tired of logging your NDT hours by hand?
Introducing the NDT Work Log App!