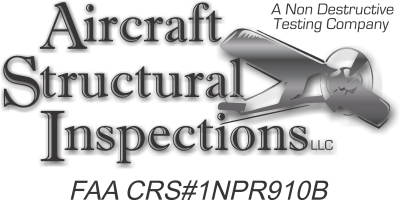 Some of the aircraft that we work on include:
Airbus, Boeing, Beechcraft SIRM Wing Spar Inspections, Cessna Citation SID NDT Inspections, Diamond Jet, Falcon, Gulfstream, Hawker, Lear, SyberJet, Thrush AMOC wing SPAR, FAA AD's (Airworthiness Directives) and SB's (Service Bulletins) NDT Inspections.
We provide support for Air Carrier 121 , and 135 Operations. as well as Boeing and Airbus OEM / MRO Repair Stations providing inspection work for carries such as American Airlines, AerSale, Barron Aviation, Delta, FedX,  Mountain Air Cargo, United, Vision Airlines, and Xtra Airlines.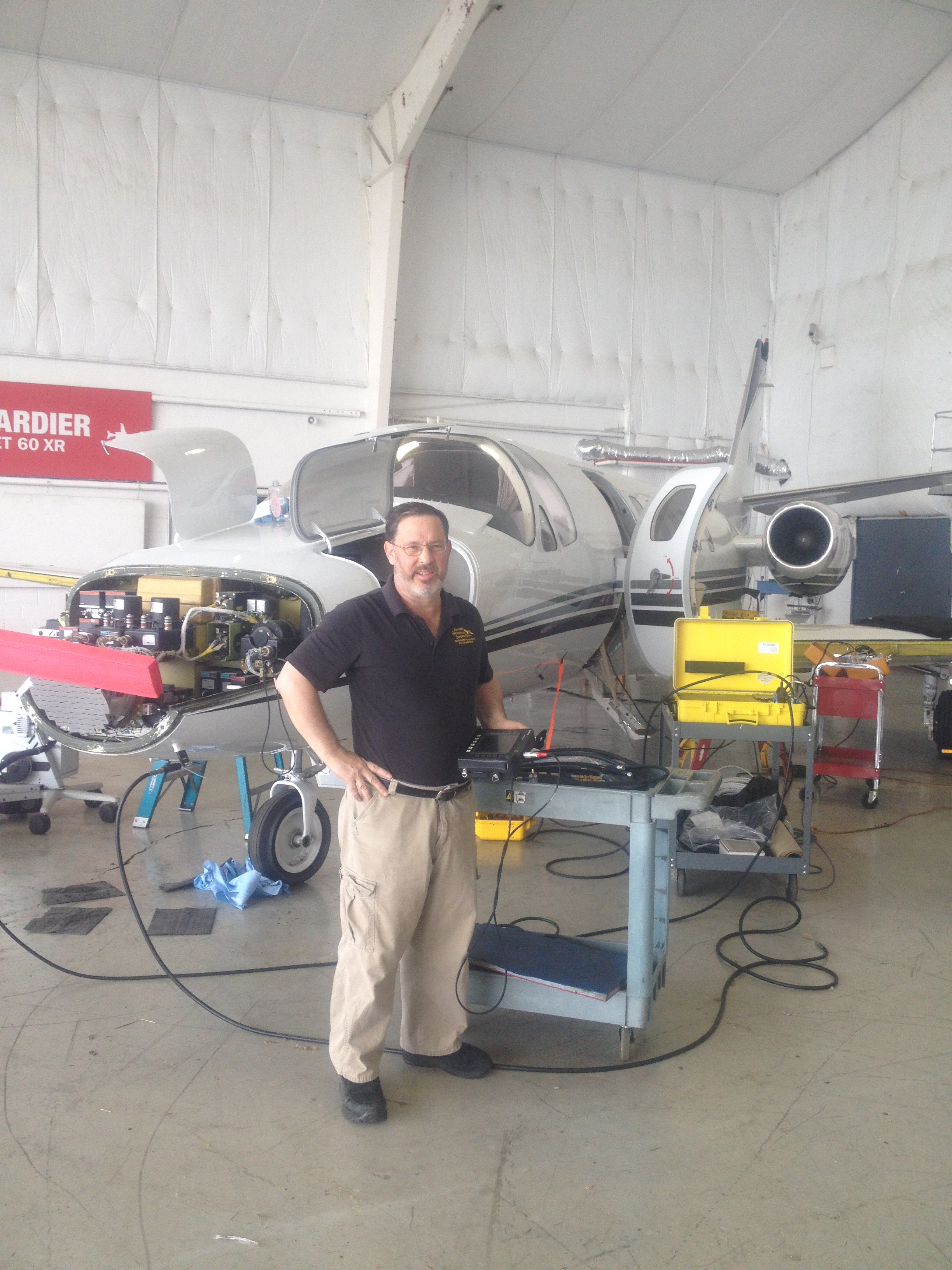 Beechcraft NDT Certified
NAS 410 Level II and Level III inspectors, SIRM Wing Spar Authorized, airframe inspections and methods.
Cessna Authorized Independent NDI Facility
Inspections Services components include: Wing Spar, Landing Gear, Control Surfaces (Aileron, Flaps, Stabilizers, Horizontal and Vertical, & Slats) Fuselage ( skins, stringers, ribs, pressure bulkhead - chem mil inspections, disbond, delamination, surface & sub surface cracks, corrosion, 2nd layer crack detection), Windows coaming, & Doors.
Dassult Falcon Authorized NDT Inspectors
Special Falcon Inspections include: Embellisher RT - Falcon 20, Wheel Well ET - Falcon 20,Flap Rod UT - Falcon 20, Spot Welds - Falcon 20, Windshield Posts - Falcon 20/50, Tail Attach Fittings - Falcon 10/20/50/900/2000, Composites UT - Falcon 10/20/50/900/2000.
Current ASI Aircraft Coverage List
Airbus
Air Tractor
Agusta
Bell
Beechcraft
Boeing
Bombardier
Cessna Propeller
Cessna Citation
Challenger
Commander
Dassault Falcon
Diamond Jet
Embraer
Global Express
Gulfstream
King Air
Sikorsky
Syberjet
Thrush
X-Ray Radiography Includes:
Hawker 125 Series
24 Month, 48 Month
16 Year and 24 Year
Falcon Series
Wing Root Re-enforcing Plate (Falcon 10)
Embellisher (Falcon 20 & 50)
Thrust Reverser Door Rods X-ray (Falcon 2000)
Gulfstream Series
24 / 72 Month (NDT / X-Ray Inspection)
Wing Attachment Fittings
4000/5000 Landings
Learjet Series
1200 Hour / 12 Year
Cabin Window
Wing Attach Fittings
Beechjet 400 Series
Horizontal Stabilizer Ribs and Stringers
Citation Series phase 51
X-Ray Horizontal Stabilizer
Westwind Series
4800 Hour
Control Rods (10/15 Year Inspection)
Ultrasonic /Bond testing Inspections
Boeing Series 737
Landing Gear Main Actuator Beam Assembly
AD 99-10-12 SB 737-32A1314
Flap Carriage Assembly
AD2014-05-12 SB 737-57A1277
Boeing Series 757
Crown Skin Panel Inspection
AD2011-01-15 SB 757-53-0097
Inboard Flaps
AD2013-23-16 SB 757-57-0071
Citation Series
Phase 50 - Wing to Fuselage Main Carry Thru Lugs
Horizontal Stablizer De-bond
Jet Star Series
Wing Risers (Phase 1, 2, & 3)
Hawker Series
Horizontal Stab Bond test
SB 208A UT Thickness of Wing Spar SB 211
Lower Main Spar
Falcon Series
MCI Inspections
Tail Attach Fittings
Windshield Posts
Baggage Door
Gulfstream Series
Wing Attachment Fittings
CB 433 Wing Access
BL 0 Ultrasonic
MOI of Engine Cowlings
Engine Cowlings
Hawker Series
Flap Hinge SB 57-55 & AD 80-12-10
NLG Bridge Castings SB 32-184 & AD 80-12-05
NLG Bay Sidewall SB 53-73
Top Wing Skins SB 57-75
Falcon Series
MCI Inspections
ET Frames 33-40 ET wheel Well
Ceilings ET W/S Frames Complete
PA-28 
Wing Spar Inspection
Proposed AD, ET Wing Spar
Gulfstream Series
18 Month (Fastner & Radius Block Removal Wing Wedge Eddy Current Horizontal Stabilizer Pivot Fittings Fixed Cowl
Citation Series
Phase 49 (Wing and Fuselage Lap Joints)
AFT Pressure Bulkhead
FWD Pressure Bulkhead
Lear Series
Horizontal Stabilizer Hinge
Fitting, Cabin Door Lugs Window Coaming
1200 Hour / 12 Year Inspections
Jet Star Series
Windshield Posts 750 Hr Inspection
Challenger Series
Cabin Windows Eddy Current 53-30-01/08
Lower Fuselage Skin Eddy Current
Eddy Current 53-30-06
Lower Wing Panels ET 57-30-20 (28 panels)
King Air Series
SIRM Wing Spar Inspection
AD 89-25-10